About us
For the most authentic Thai cuisine in Sunbury, all you have to do is pay a visit to Siam Taste Thai Restaurant. They have an array of curries that contain just the right blend of spices to get you juices flowing. The tom yum soup is always popular, as is the pad Thai. There is literally something for everyone on our menu at Siam Taste Thai Restaurant, so consider picking up several different dishes to take back to the office or home to surprise the family with a cultural meal.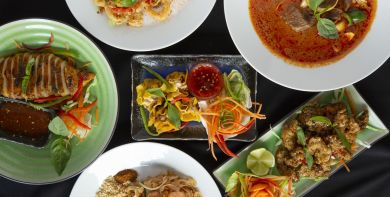 Reviews
Kristie
"Food was fantastic and tasty. Service was friendly and punctual."
1/02/2020
Dale
"Great quality and value for money."
18/01/2020
angeline
"The driver was amazing!! Great service and super kind, especially since I had written the wrong address!"
14/01/2020
David
"Ordered the family pack, enjoyed the creen curry chicken. Tnx. : )"
11/01/2020